Motion Graphics Course
Fully Practical Online Motion Graphics Course. Learn the skills to become a Professional Motion Grapher. Get Started today.



Over 3,000 students trained
Looking for the best ONLINE motion graphics course to improve your design skills? Then this is the one-and-only motion graphics course you'll ever need. We don't beat about the bush, no long stories. Our training is Fully Practical and straight to the point.
In just a few hours into the training, you're already animating shapes, text, and creating cinematic intro videos, and more. Sounds unbelievable right? I know, but that's why over 3000 students recommend us as the Best Online Motion Graphics Course all around the world.
This online course is 100% Money-back Guaranteed. Meaning at the end of the training, if you don't gain value for your money, then we'll refund you.
Students Reviews on Google
Testimonials

ADOBE PREMIERE PRO & AFTER EFFECTS
Getting started (Basics, Workspace and Interface).
How to Edit Videos. (Music Videos, Documentaries, Movies, Interviews).
Creating Video Adverts.
Creating Motion Graphics.
How to Create Montages.
Creating Intro Videos.
How to Create Logo Intros.
Creating a Cinematic Title Animation.
Creating Cinematic Movie Trailers.
Adding Visual Effects (VFX) to your videos.
How to Edit Green Screens.
Adding Effects to Videos.
Color Correction and Color Grading.
How to begin your Career as a Motion Designer.
Begin your journey to the land of creativity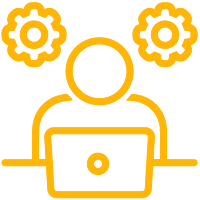 Fully Practical
Our courses are hands-on practical from the very beginning to the end of the training. Never a dull moment in class.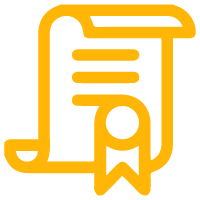 Certification
This online motion graphics course comes with certification. Meaning, after successful completion of the training, students can download a digital copy of their Certificate which can be added to their Portfolio or LinkedIn Profile.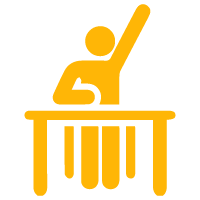 Support & Mentorship
We provide Mentorship via the learning portal to all students enrolled in any of our courses to help them grow and nurture their skills.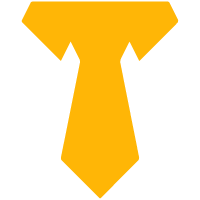 Career Opportunities
We also provide Career Opportunities and assist with job placement for skillful and talented students.
Frequently Asked Questions
Our Students Video Projects
Meet your facilitator
Gabriel Showole
Mr. Gabriel 'Kayshow' Showole is the Founder/CEO, Kayshow Concept, Nigeria's foremost Digital Marketing Agency. He has trained over 3,000 youths and individuals across Nigeria and West Africa, in the area of Digital Marketing, Web Design, Graphic Design, Video Editing, and Motion Graphics.
He has also trained staff of several companies, which includes APPSON [Association of Promotional Products Specialists of Nigeria], the Inter-Agency Committee of Nigeria (which consist of staffs from CBN, FIRS, DPR & NNPC), the Media team of Covenant Christian Centre and many other organizations.
Over the years, he has handled major campaigns/projects for top brands, in the area of Digital Marketing, Web Design, Branding and development.
He has been able to impact lives positively through various training/programs organized by his company aimed at equipping Africans with Digital Skills to stay relevant in the 21st Century.
We are after your success. We provide you all the support needed during and after the training.
At the end of the training, you are already Creating Logo Intros, Montages, Cinematic Title Animation and much more.
We are #1 when it comes to the best providers of Online Motion Graphics Courses.
Unlike other platforms like udemy, skillshare, coursera, shaw academy, canva, edx, and so on all of our courses are Fully Practical, fun-filled, and straight to the point.
You only need to pay a monthly fee to gain access to all of our courses online.
Our facilitators are experts in the field with over 7 years of experience in Motion Graphics.