6 Seats Left...
Pay ₦50,000 Now!
Or Pay ₦85,000 after payment deadline
Account Name: Kayshow Concept
Account Number: 0244746042
Bank Name: GTBank
Send a Screenshot/Receipt of Payment, including your Name, Email & Phone Number to 08035106014 on WhatsApp or [email protected] after making payment.
Click the button below to pay with your Debit or Credit card via a secured network on Flutterwave.
Account Name: Kayshow Concept
Account Number: 0244746042
Bank Name: GTBank
Send a Teller/Receipt of Payment, including your Name, Email & Phone Number to 08035106014 on WhatsApp or [email protected] after making payment.
Save this Contact "08035106014" for inquiries & to receive training updates on your Phone
Student Reviews on Google
Guys, it can sound really bogus, scary and intimidating when you hear terms like photoshop, premiere, illustrator etc. What this class has brought to the table is the ability the… read more Tutor has in simplifying and dissecting these graphics ambiguity with a very warm, friendly and interactive approach, Two words…. "TOP NOTCH"… or maybe "KAY SHOW" 😉✌

Adeleye Immanuel


November 10, 2021
It's been a wonderful experience. Through this program, I have gained a lot of knowledge. Kudos to AMC

Sade Kolade


November 8, 2021
An honor to be a part of the 80th Adobe Master Class Learning (Theoretical and Practical) process. It was awesome and impactful. Learnt a lot within short times. And kudos… read more to Mr KayShow for the teaching skill. God Bless You Sir !!!

Nakel Medina


November 5, 2021
Had my doubts initially, wondering how on earth will one cover 4 major softwares in 5days… But take my word for it… It was in-depth and explosive. Gabriel(K Show)… read more did a great job!!! More power to your elbow.

Peter Obinna Anokwu


November 5, 2021
Adobe Master Class Abuja was such an experience that stirs and propels you into action. It was so educative that you could literally see the simplicity in the complexity of… read more what is happening around us. Kayshow Concept…you rock!

Captain Philip Music


October 18, 2021
Kayshow is a grandmaster tutor! He broke all areas down conclusively. More power to his elbow and continue keeping the flag flying.

Eminent Incorporated


September 12, 2021
My name is Monye Hosts Christian, I am a Parenting Educator. I attended the Adobe Master Class and I wish to say, it is one among the greatest… read more things that have ever happened to me. In five days of training Kayshow Concept turned me into proficient graphic designer and a video editor. I wish to recommend this Adobe Master Class to any who want to do anything that has to do with Graphic design, Motion graphics and Video editting to train with Kayshow Concept; They are the best.

Monye christian


September 12, 2021
It was awesome joining Adobe Masters class 2021, so many things that look like magic before joining them now made easy . I really appreciate them . Kayshow is the… read more solution to your problem when it comes video editing , graphics designing and motion graphics

Roman Asoremawobe


September 12, 2021
The Adobe Master Class training was wonderful,it was just too good,all the things have been trying, infact struggling to go all about on my own with the help of some… read more online videos that seemed so difficult were taught with ease and broken down into a simple way one can easily remember;course I was thinking would take me months to learn was taught just within a week and yes every single thing that needed to be taught were taught very well. The environment is condusive for learning and it's highly interactive,fully practical…..It doesn't matter if you're a beginner or a pro already cause KAYSHOW has a very unique way of breaking It down to the simplest unit that can be well understood. I learnt graphics design,motion graphics and video editing in a short time frame and am assuring y'all that you won't regret it…so if you're still doubting just stop doubting and take the very next opportunity of The Adobe Master Class and also be a pro in graphics design,motion graphics and video editing. It's Legit and it's ain't no scam!!

Omojasola Moyo


September 11, 2021
It was an awesome experience which is pure practical. I really enjoy the one week training

Olalekan Oyeleke


September 11, 2021
Kayshow is a subject matter expert when it comes to Adobe training. I highly recommend him to anyone seeking to take up creative media training.

Charles Aborishade


September 11, 2021
Hundred Hundred !!! I have always wanted to do this and Kayshow AMC no doubt is the best shot I could ever ask for. I'm excited. Learnt magic!!!

Toheeb Shozlee


September 11, 2021
Adobe Master Class was a mind blowing experience. The classes were on point. You can achieve a lot in one week and the money is nothing compared to the value… read more we got

Adedoyin Iyiola


September 10, 2021
So PRACTICAL training. U get more than u paid for.

Dania Godwin Onimisi


September 10, 2021
Sincerely speaking, I have never seen a tutor like Kayshow. He simplifies everything in such a way that any lane man can understand. It doesn't matter if you are a… read more beginner or a pro. I partook in the training and I can boldly say it worths it 1001%. Big up to Kayshow concept.

ODOH DANIEL PETERS


July 31, 2021
Subscribe to our YouTube Channel
Check out all of Our Courses
Graphic Design
OUR COURSES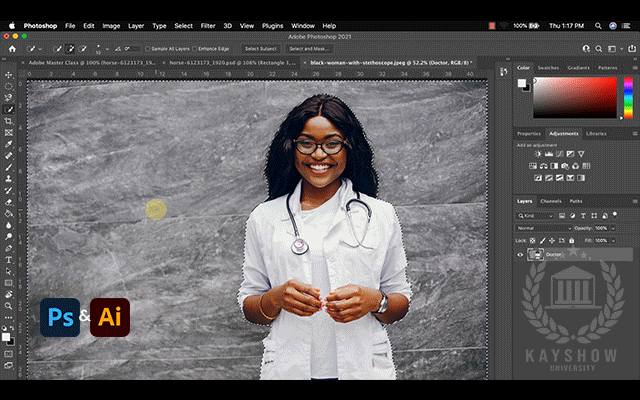 Graphic design is the process of creating visual content to communicate ideas or information. This process involves applying visual hierarchy and page layout techniques, by using typography and pictures to meet users' specific needs and focus on the logic of displaying elements in interactive designs, to optimize the user experience.
In this Graphic Design Course, you'll be learning how to use Professional Softwares like Adobe Photoshop and Illustrator to Design Logos, Edit Photos, Create Flyers, Banners, Business Cards and more.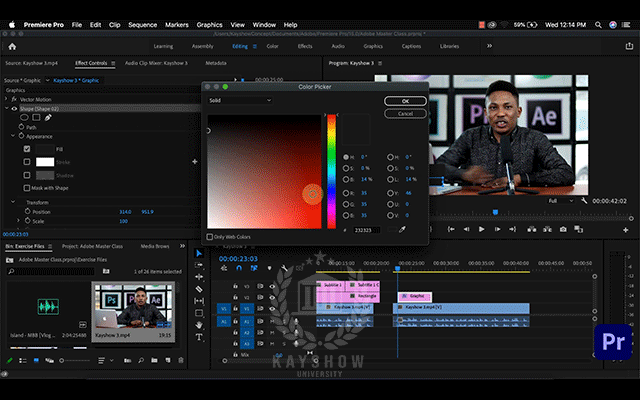 Video editing is the process of manipulating and rearranging videos that have been shot on a camera to create a new video project (work).
Editing is usually considered to be one part of the post production process — other post-production tasks include titling, colour correction, sound mixing, etc.
In this Video Editing Course, you'll be learning how to use Professional Softwares like Adobe Premiere Pro and After Effects to Edit Movies, Documentaries, Music Videos, Green Screens, and add video effects.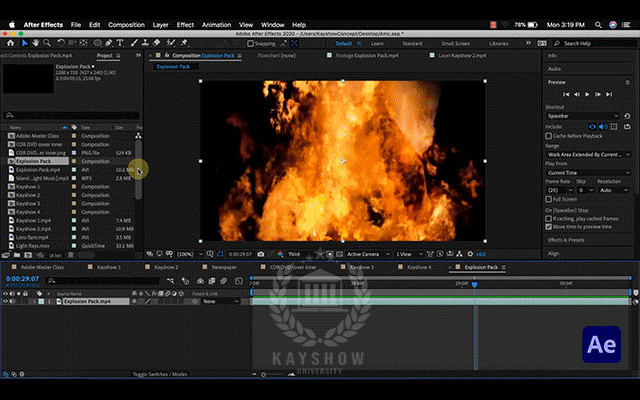 Motion Graphics simply means Graphics in Movement. That is, the process of making objects (text, shapes, images, and video elements) move in a certain way, thereby creating a video.
On the other hand, visual effects (VFX) is the creation or manipulation of any on-screen imagery that does not physically exist in real life. In simple terms, it's called Film Tricks.
In this Motion Graphics/VFX Course, you'll be learning how to use Professional Softwares like Adobe After Effects and Premiere Pro to Create Video Effects, Film Tricks, Intro Videos, Logo Intros, Video Trailers, Video Adverts and much more.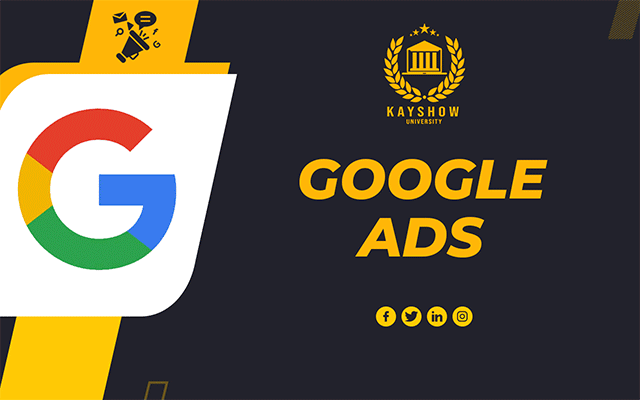 Digital Marketing is simply any form of marketing done using an electronic device and the internet. Digital Marketing allows advertisers to reach out to their target audience via Social Media, Search Engines, Email, Websites and much more.
In this Digital Marketing Course, you'll be learning how to reach, connect and engage with your customers and how to convert them to high-paying customers. You'll be able to do this by learning how to Run Ads on Facebook, Instagram, Google, and YouTube. How to send Email Marketing Campaigns, How to Optimize your website for Search Engines (SEO), how to write attention-grabbing content and more.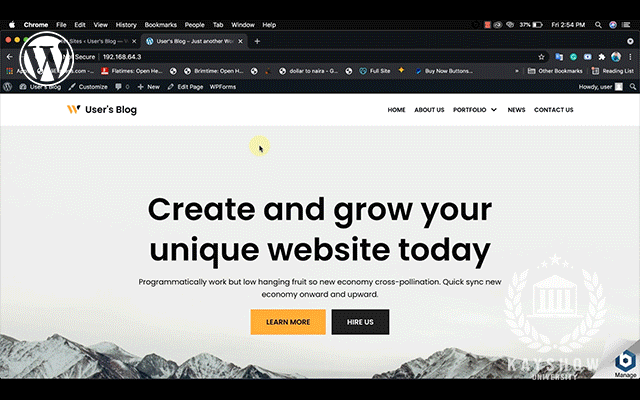 Web development is the work involved in developing a Web site for the Internet. It's the process of conceptualizing, planning, and building a collection of electronic files that deliver pages to your site visitors.
In this Web Development Course, you'll be learning how to build a Professional Website using WordPress, the best Content Management System available on the internet today. You'll learn how/where to get the right domain name, web hosting, how to customize your website, how to integrate Ecommerce and payment gateway systems, how to set up corporate emails, how to backup your website and much more.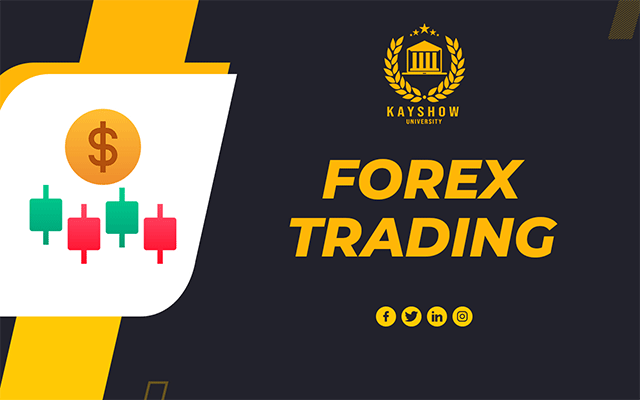 The Forex Market determines foreign exchange rates for every currency. It includes all aspects of buying, selling and exchanging currencies at current or determined prices
In this Forex Strategy Training, you'll be learning how to trade the world's biggest financial market using Kayshow's personal strategy. This Strategy takes only 9 minutes of your time. Which makes it great for anyone. Whether you have a very busy schedule or not. Apart from learning how the strategy works, you'll also be learning the fundamentals of Forex Trading. So this training is perfect for beginners, intermediates and advanced forex traders.