Pay ₦40,000 ($100) Now!
Or Pay ₦75,000 ($188) after payment deadline
Save this Contact "+2348035106014" for inquiries & to receive training updates on your Phone
Student Reviews on Google
Subscribe to our YouTube Channel
Check out all of Our Courses
Graphic Design
OUR COURSES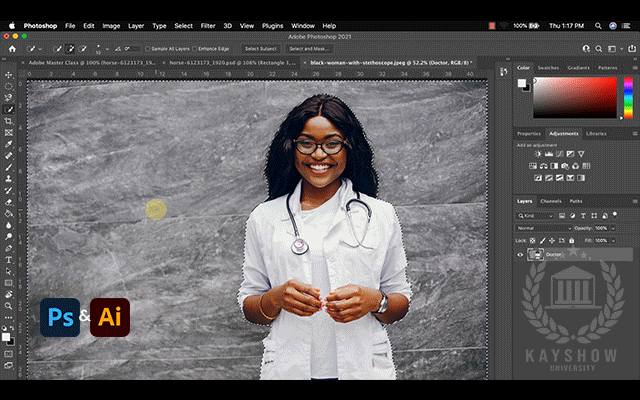 Graphic design is the process of creating visual content to communicate ideas or information. This process involves applying visual hierarchy and page layout techniques, by using typography and pictures to meet users' specific needs and focus on the logic of displaying elements in interactive designs, to optimize the user experience.
In this Graphic Design Course, you'll be learning how to use Professional Softwares like Adobe Photoshop and Illustrator to Design Logos, Edit Photos, Create Flyers, Banners, Business Cards and more.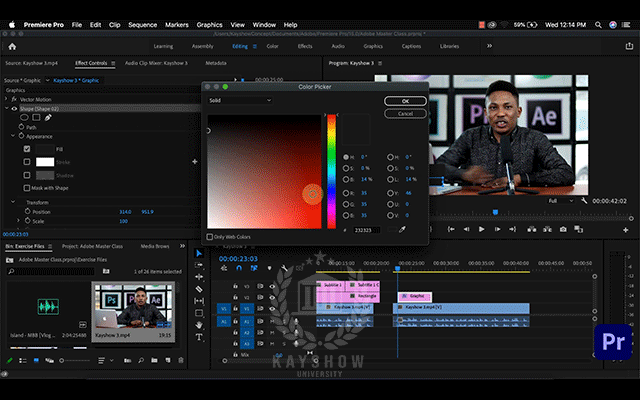 Video editing is the process of manipulating and rearranging videos that have been shot on a camera to create a new video project (work).
Editing is usually considered to be one part of the post production process — other post-production tasks include titling, colour correction, sound mixing, etc.
In this Video Editing Course, you'll be learning how to use Professional Softwares like Adobe Premiere Pro and After Effects to Edit Movies, Documentaries, Music Videos, Green Screens, and add video effects.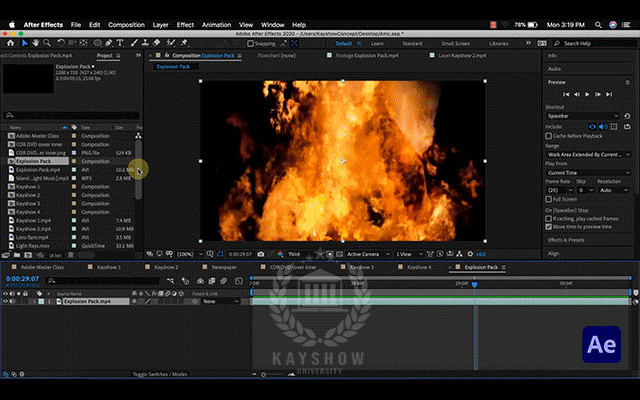 Motion Graphics simply means Graphics in Movement. That is, the process of making objects (text, shapes, images, and video elements) move in a certain way, thereby creating a video.
On the other hand, visual effects (VFX) is the creation or manipulation of any on-screen imagery that does not physically exist in real life. In simple terms, it's called Film Tricks.
In this Motion Graphics/VFX Course, you'll be learning how to use Professional Softwares like Adobe After Effects and Premiere Pro to Create Video Effects, Film Tricks, Intro Videos, Logo Intros, Video Trailers, Video Adverts and much more.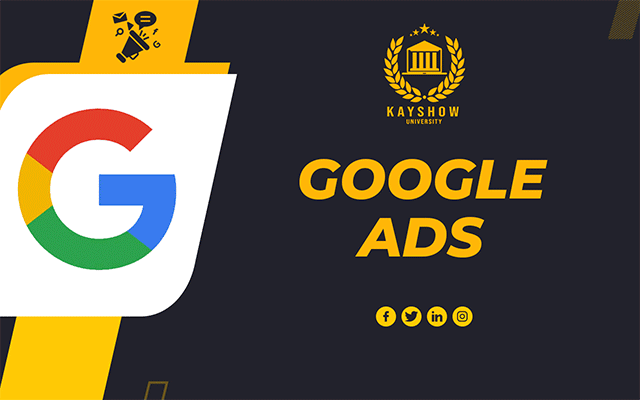 Digital Marketing is simply any form of marketing done using an electronic device and the internet. Digital Marketing allows advertisers to reach out to their target audience via Social Media, Search Engines, Email, Websites and much more.
In this Digital Marketing Course, you'll be learning how to reach, connect and engage with your customers and how to convert them to high-paying customers. You'll be able to do this by learning how to Run Ads on Facebook, Instagram, Google, and YouTube. How to send Email Marketing Campaigns, How to Optimize your website for Search Engines (SEO), how to write attention-grabbing content and more.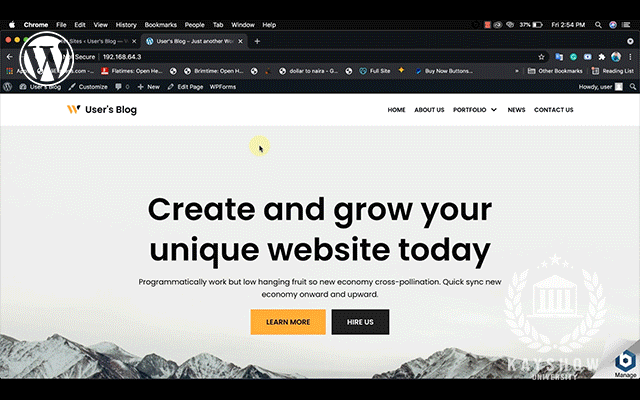 Web development is the work involved in developing a Web site for the Internet. It's the process of conceptualizing, planning, and building a collection of electronic files that deliver pages to your site visitors.
In this Web Development Course, you'll be learning how to build a Professional Website using WordPress, the best Content Management System available on the internet today. You'll learn how/where to get the right domain name, web hosting, how to customize your website, how to integrate Ecommerce and payment gateway systems, how to set up corporate emails, how to backup your website and much more.