Web Design Training
Fully Practical Online Web Design Training. Learn the skills to become a Professional Web Designer. Get Started today.



Over 3,000 students trained
Looking for the best online web design training to improve your web design skills? Then this is the one-and-only web design training you'll ever need. We don't beat about the bush, no long stories. Our training is Fully Practical and straight to the point.
In just a few hours into the training, you've already designed a full fledged website. Sounds unbelievable right? I know, but that's why over 3000 students recommend us as the Best Online Web Design Training all around the world.
This online training is 100% Money-back Guaranteed. Meaning at the end of the training, if you don't gain value for your money, then we'll refund you.
What our students say
Testimonials
The ONLINE Web Design Master Class (WDMC) organized by Kay Show Concept is superb and outstanding; I am extremely impressed, it is worth every minute of the time spent. The lectures were fantastically fabulous, they covered a broad spectrum of topics on the core subjects. The online course is so lively and visibly organized, explicitly elucidating every point all the way; it's just as if you are one on one with the facilitator. I commend and appreciate Kay Show Concept team for doing such a great job; kudos to the team on their major contribution to boosting my ICT professionalism.
The classes offered easy step by step learning facilities with catchy tips.
Samuel Gabriel
2020-02-02
Kayshow concept is where to learn and get satisfied, purely practical and real time results on all their courses. Their web design master class is topnotch! Check them out.
Bukola Oyesile Authe'ntic
2020-02-01
Quite an insightful session and lots to learn. I recommend Kayshow concept for anyone look to master the science of web design. Thank me later!😁🙃
Gabriel "Kayshow" Showole
2020-01-13
Best place to Learn how to build a Professional website
saheed balogun
2019-10-11
Perfect Classes that Suite my needs in Web and graphics design

Getting started with Website Design/Development
Choosing the right Domain Name and Web Hosting
How to Buy a Domain Name and Web Hosting
Installing WordPress Online and on Localhost
How to Build and Design a Corporate Website
How to Build an Interactive Website
Integrating a Blog on your website
How to Build and Design an Ecommerce Website
Integrating payment gateways on your website
How to create Corporate Emails
How to Backup your Website
Migrating your Website Online and Offline
BONUS
How to make money with your website via Google AdSense
How to Rank your website on Google first page (SEO)
How to drive traffic to your website
How to make your website Mobile Responsive
How to get stock images for your website
How to Resize and Crop images for your website
 How to Secure your Website and prevent it from being hacked
How to increase the Speed of your Website
How to Enhance the Functionality of your website
How to Start a Career as a Web Designer/Developer
How to work as a Freelance Web Designer/Developer for Multinationals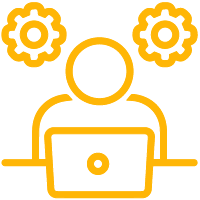 Fully Practical
Our training is hands-on practical from day one to the last day. Never a dull moment in class.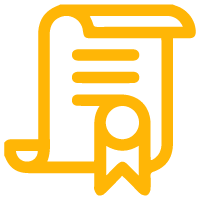 Certification
After successful completion of the training, participants will be able to download a digital copy of their Certificate which can be added to their Portfolio or LinkedIn Profile.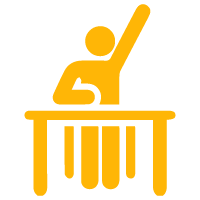 Support & Mentorship
We provide 3 Months of Mentorship to all Participants of the training to help them grow and nurture their skills.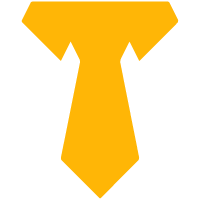 Career Opportunities
We also provide Career Opportunities and assist with job placement for skillful and talented students.
Register Below
Fill in your details
Built in Class
Screenshot of sample website to be
Frequently Asked Questions
Meet your facilitator
Gabriel Showole
Mr. Gabriel 'Kayshow' Showole is the Founder/CEO, Kayshow Concept, Nigeria's foremost Digital Marketing Agency. He has trained over 3,000 youths and individuals across Nigeria and West Africa, in the area of Digital Marketing, Web Design, Graphic Design, Video Editing, and Motion Graphics.
He has also trained staff of several companies, which includes APPSON [Association of Promotional Products Specialists of Nigeria], the Inter-Agency Committee of Nigeria (which consist of staffs from CBN, FIRS, DPR & NNPC), the Media team of Covenant Christian Centre and many other organizations.
Over the years, he has handled major campaigns/projects for top brands, in the area of Digital Marketing, Web Design, Branding and development.
He has been able to impact lives positively through various training/programs organized by his company aimed at equipping Africans with Digital Skills to stay relevant in the 21st Century.
We are after your success. We provide you all the support needed during and after the training.
At the end of the training, you've already designed a full fledge website with amazing functionalities.
We are #1 when it comes to Web Design training in Africa.
Unlike other training centers, all of our trainings are Fully Practical and straight to the point.
Our training is being streamed live in HD. So you can see the teacher's screen clearly and hear him/her speak audibly.
Our facilitators are experts in the field with over 7 years of experience in Web Design/Development.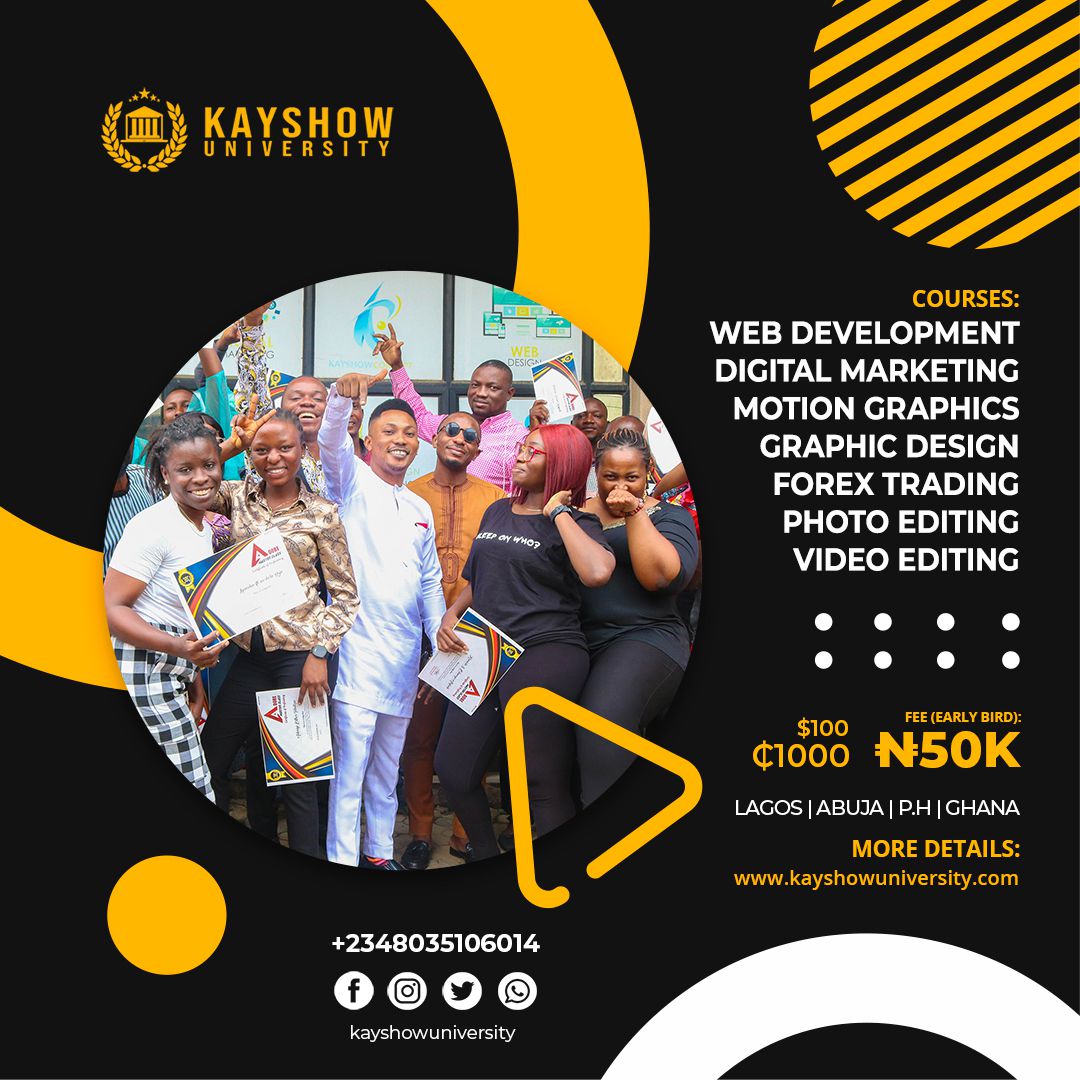 Register Below
Fill in your details